Any group of people trying to help a group of people requires a unique skill set, knowledgeable resources, budget, and patience. Change takes time, because change
(of any kind) is hard.
We offer a variety of services to help our clients
achieve their goals
Social Impact Advising
Successful change initiatives require a comprehensive understanding of the true need, what's at stake, partnering with the right stakeholders, and ensuring you have the right team in place to take it from concept to reality.
In partnership with you, Social Contract provides:
Vision and project scoping

Design thinking and program design

Strategic and implementation planning

National and local research; landscape review

Identify highest value investments

DEIA consulting and assessment
Consulting Solutions
Once you've defined what social change success looks like, it's time to create a custom solution that will help your team devise a purposeful and strategic plan.
Social Contract helps you with:
Sustainability Management and fundraising support

Organizational and leadership development

Business modeling and budget development

Project planning & management

Pilot program testing & iterative design
Systems Changing
Assessment complete? Check. Solution built? Check. Change management designed and implemented? Ummm…
We got you. Our team is by your side every step of the way from idea conceptualization through adoption. We work with you on:
Collective impact design and management

Coalition building

Infrastructure design and development

Network management and partner coordination

Collaborative financing

Communication planning for adoption, engagement
The Social Contract Difference
We see our clients as people helping people. Often, those people touch our families, friends, and communities. Our partnerships are designed with this in mind. The Social Contract difference is built on the following principles.

01
Seeds
We plant the seeds for long-term, ethical change.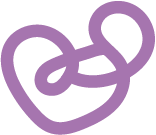 02
Partnerships
Our partnerships, initiative design and blueprints, strategic change planning, and implementation plans help organizations at every step of change making.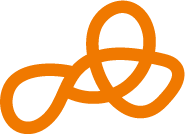 03
Change
We're changing how change is financed.

04
Expertise
We leverage internal expertise from the business, government, and philanthropic sectors.