Social Contract celebrates new talent as the organization grows exponentially.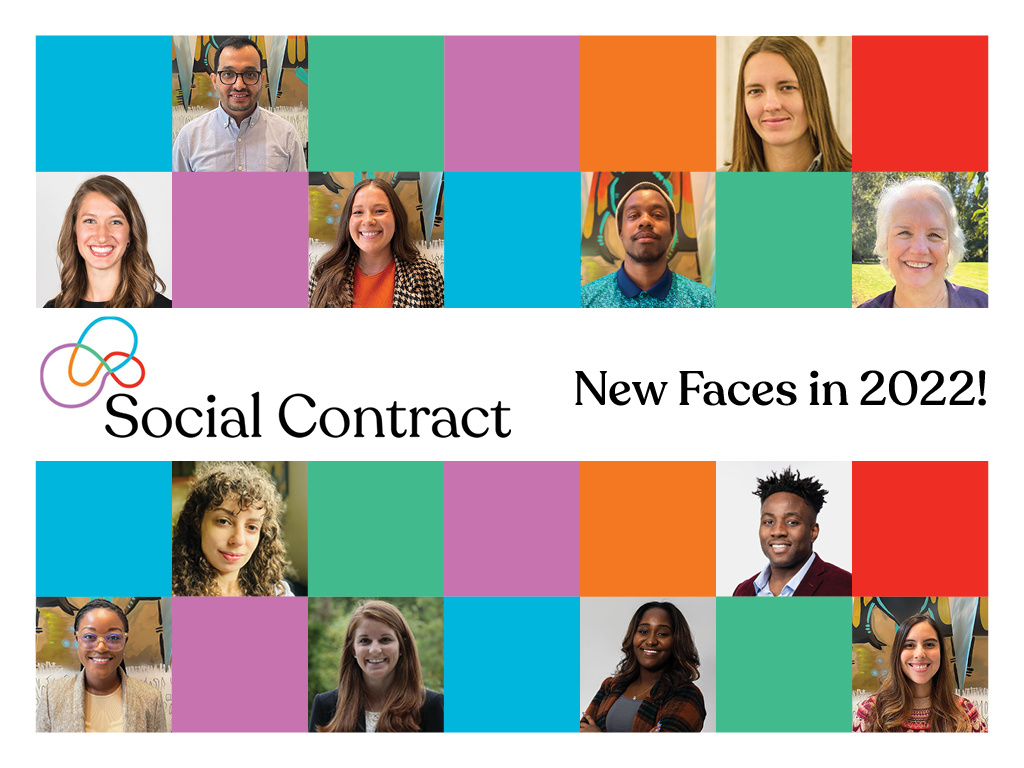 Social Contract has grown year over year, since its founding in 2017. But 2022 was truly a banner year for growth. We're thrilled to celebrate the 12 new staff who joined us last year. In addition to expanding our consulting capacity, we also augmented our leadership and management teams. With deep subject matter expertise ranging from project management to fiscal policy, environmental justice, and leadership development, to name a few, these new faces bring well over a century of collective experience to Social Contract.
Some of our new hires have international roots, representing Cape Verde, Colombia, Jamaica, Pakistan, and Trinidad and Tobago. Outside of work, they enjoy a range of hobbies from professional cricket, rugby and pickleball, to knitting, yoga, travel, and much more. They join us remotely from near (Philadelphia, Northern New Jersey, New York City) and far (Asheville, NC, Alexandria, VA, and Ocho Rios, Jamaica).
These new team members make us better equipped to serve even more clients in 2023. Our bench is full and we're ready to help you solve the pressing challenges in front of you. Click here to schedule time with Hanna Ruth, our Director of Business Development, to discuss how we can solve complex problems together. Over the coming weeks we'll be adding staff bios to the Our Team page of the website, so stay tuned to learn more about our amazing team!