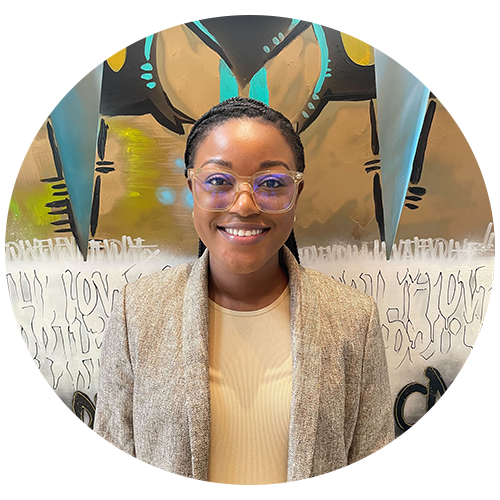 Denique Dennis-Young
Social Impact Associate
Denique supports all stages of the social impact project lifecycle including project design, implementation, and sustainability planning. Prior to this role, Denique served as a Social Impact Strategist for a Cleveland-based consulting firm.
Denique has a background in micro- and mezzo- Social Work practice, with professional roles across the areas of community economic development, sexual violence prevention/intervention, and mental health first aid.
She graduated from Case Western Reserve University with a Master of Science in Social Administration. She currently splits time between her homeland of Jamaica, and Cleveland, Ohio where she shares a home with her husband.